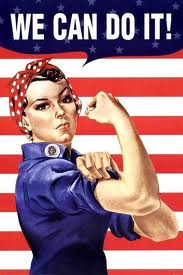 I recently viewed a wonderful infographic full of not-so-wonderful data: "Equal Education, Unequal Pay" from the good folks at "Learnstuff."  This infographic depicts numerous data points which highlight, regrettably, the disparity between men and women wages.  The real eye-opener to me was, regardless of the level of education obtained, men always earn more than the woman of equal skill-set. In fact, according to this infographic, the difference is 17.8% less for a woman.
I have a problem with this.  Do you?
Let's take a look at the infographic and see if you agree, disagree or don't care.
I think you will not only care, but you will take steps to ensure that the next time you are making a hiring decision you will not dwell on the gender of the applicant, but rather on the qualifications of the candidate.
And this my friends, is all anyone is asking of our society – let's be fair, level and get the best person for the job, at the pay the job requires.
Infographic – Equal Education, Unequal Pay