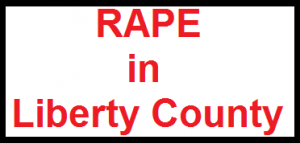 Today I awakened early, and read an article that sent my stomach into hurl mode – "Lawyer likens gang-rape victim to a spider luring men to web."  [Houston Chronicle, 28 Nov 2012] – the victim in this case is an 11-year-old girl.   Here's how the Houston Chronicle reported the trial:
Liberty County prosecutors described Jared Len Cruse as one of a "pack of dogs" who gang-raped an 11-year-old Cleveland girl, while the defense likened the girl to a "spider" who lured men into her web.

Testimony in this case was over in a single day after Cruse, now 20, declined to testify and his attorney, Steve Taylor, rested without calling any witnesses Tuesday.

During opening remarks and the questioning of the young girl, Taylor stressed how she never shed a tear nor voiced a single complaint about her sexual encounters with any of the 20 males accused of assaulting her two years ago.
An 11-year-old girl is unable to be a consenting adult, as she is a child.   As noted above, the trial ended in one-day.  The accused, was convicted (the video tape evidence was sufficient).  The "Jurors took less than 10 minutes on Wednesday to hand a life sentence to Jared Len Cruse, who shook his head and dabbed his eyes with tissue after being convicted of participating in the gang rape of an 11-year-old girl."  
The tragedy of this specific case is not only the fact that it happened in the first place, but the victim was a child, that more than 20 individuals participated in the rape of this child.  It begs the question, how can 20 son's of mothers violate the basic tenets of decency?
Thank you for your time.
Christopher